Beauty Brings Full of Happiness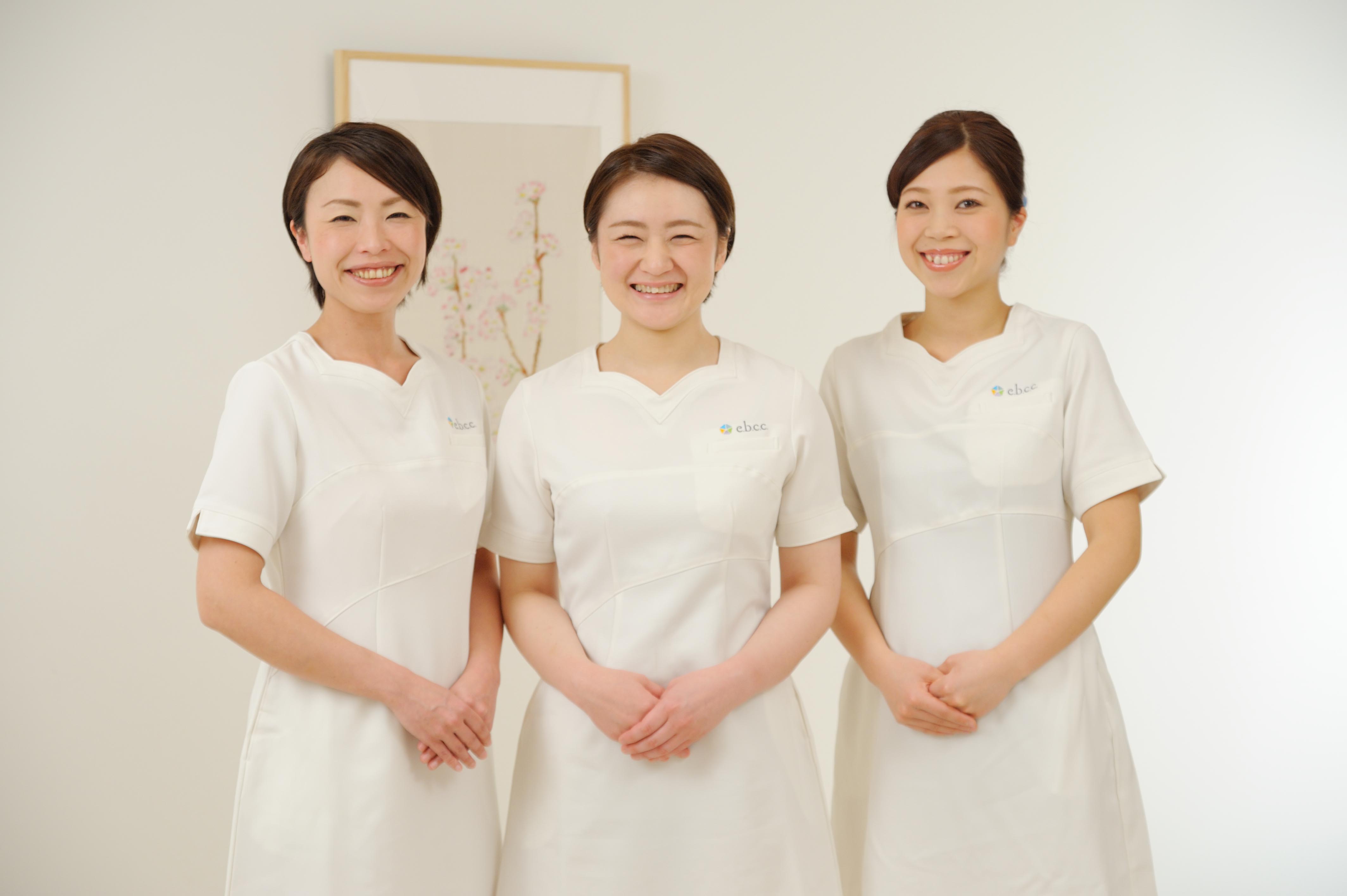 EBM has been supporting various people in the pursuit of Beauty based on the concept "Beauty Brings Full of Happiness". For over 30 years, we have shared the joy, and enjoyment of beauty with customers. Developed skincare products and original treatments have always taken in direct opinions from our customers. As a result, we have produced the latest cosmetic products and skincare treatments.
Origin of Company Name "EBM"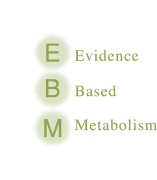 EBM is the abbreviation for "Evidence Based Metabolism". This means "the  metabolism of the skin and mind" based on the scientific evidence. Based on 30 years experience and scientific evidences, EBM has continuously been providing sophisticated treatments and effective skincare products.
Corporate Profile

Founded in 1987, EBM operates a wide range of business based on the concept "Beauty Brings Full of Happiness". Our core businesses are operation of Skincare studios, Development and Manufacture of Original Skincare products, and Telephone/Online Shopping. EBM Skincare treatments and EBM Skincare products have been developed for providing the genuine  beauty with scientific evidences.
We operates 46 skincare studios. 44 in Japan, 1 in Taiwan, and 1 in Bali where we provide professional skincare treatments with our original cosmetics.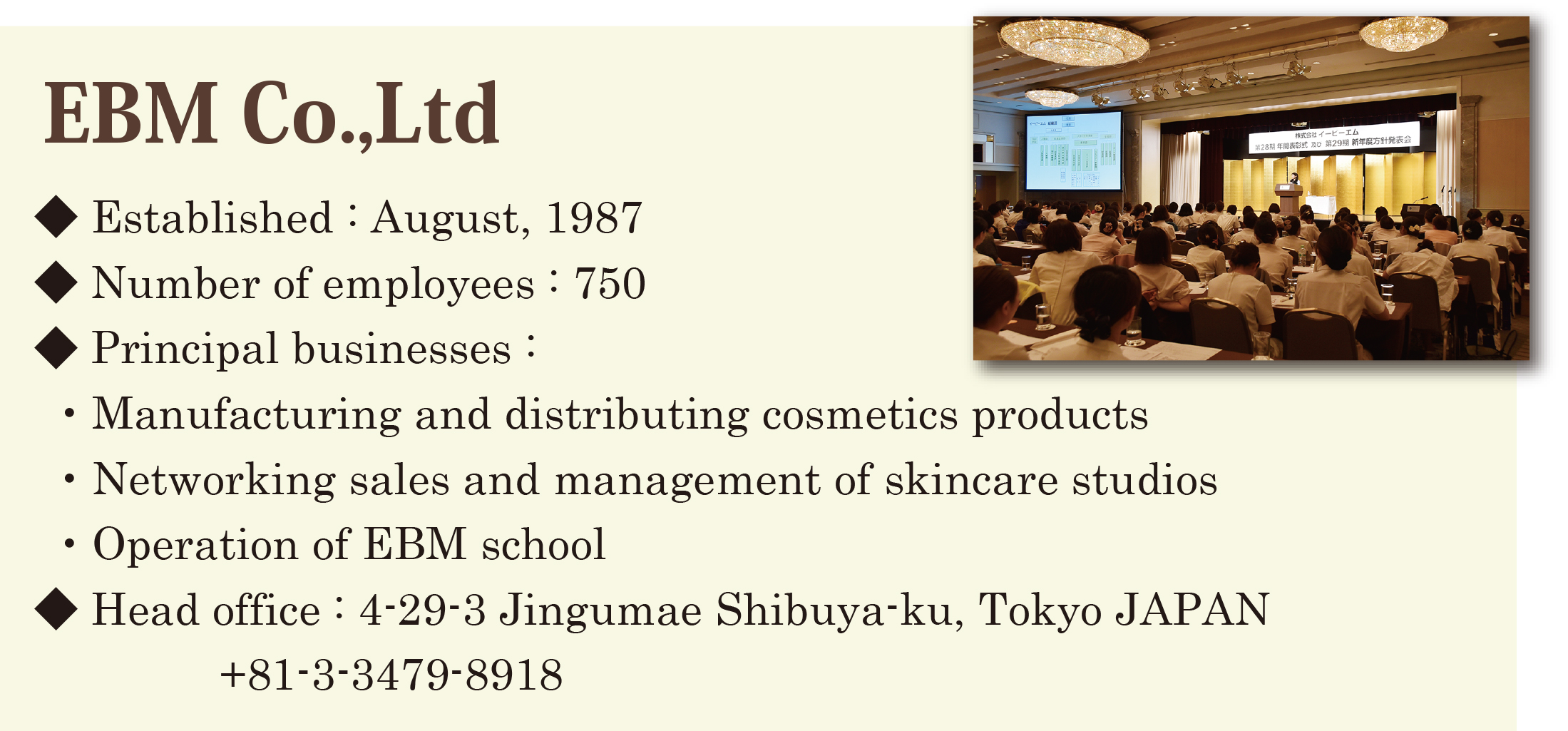 We have treated on over 3.6 million customers and have hepled each and every one of them gain their desired skin. Relaxation treatments and skincare cosmetics of EBM are fully received in the strict beauty market in JAPAN.